The summer season is fast approaching. Just imagine yourself enjoying a relaxing beach vacation under the scorching sun as you take a refreshing dip in the clear waters of Puerto Princesa together with your loved ones. Well, why imagine when we can help you turn this dream into reality? Great news! Aside from swimming, we have more free fun activities available for checked-in guests here in our 8-hectare resort in Palawan! Read on below to find out more.
1. Billiards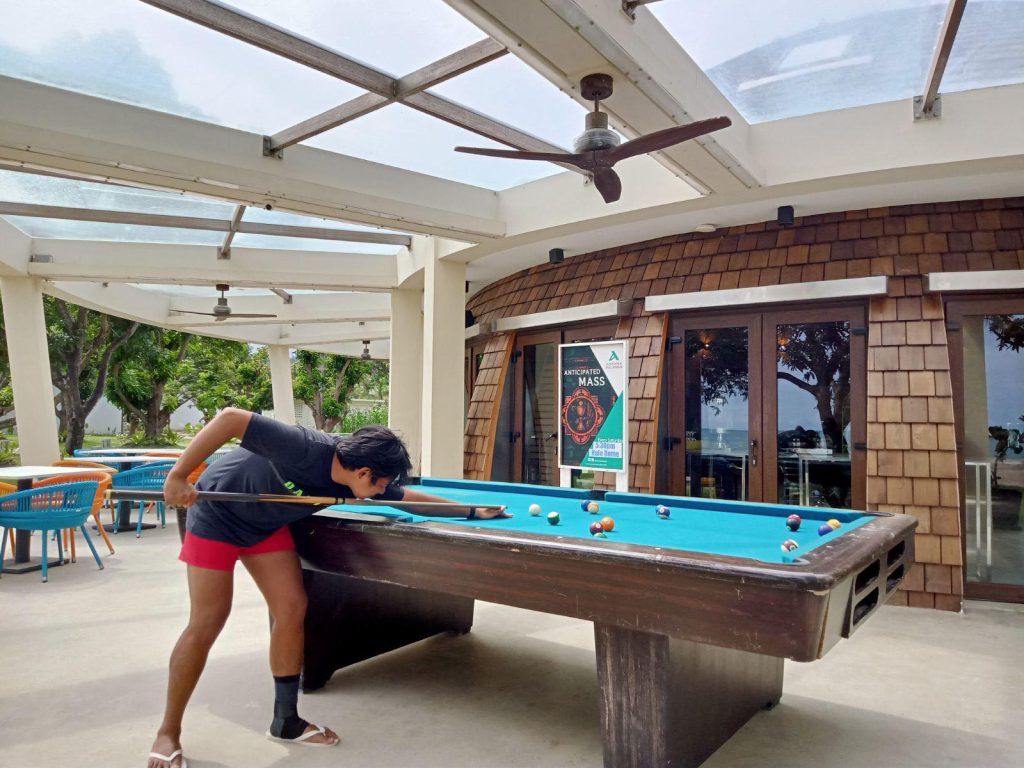 Located at The Halo Dome, our billiard tables and sticks are set for your exciting one-on-one game with your family and friends. If you're a fan of the world-famous Filipino pool player Efren "Bata" Reyes, then this is the ideal activity for you! It's time to release your competitive side and hit the cue ball like a pro! You may play anytime you want without extra charge except when there are important events at the venue. What are you waiting for? Shoot your shot when you visit us this summer!
2. Board games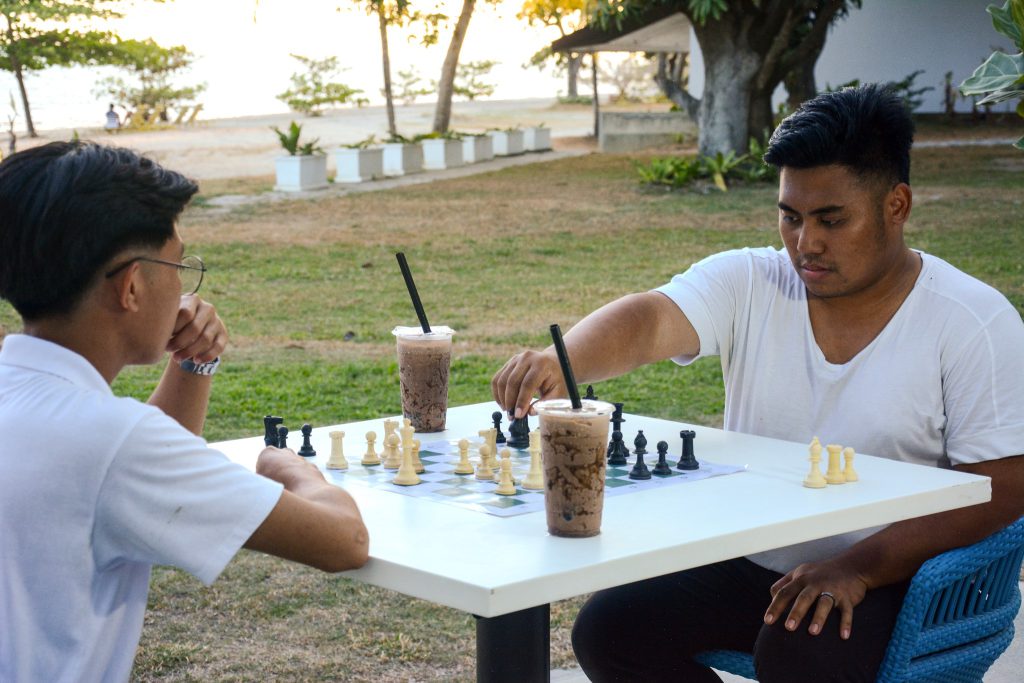 Your vacation trip with the squad will not be complete without playing your favorite board games! If you love word puzzles, then you are sure to enjoy Scrabble. Fond of strategy creation and battle of wits? Go for chess! Interested in games related to economics and real estate? You will never go wrong with Monopoly. These are just some of the many board games in this stunning hotel in Puerto Princesa, Astoria Palawan. How fascinating!
3. Volleyball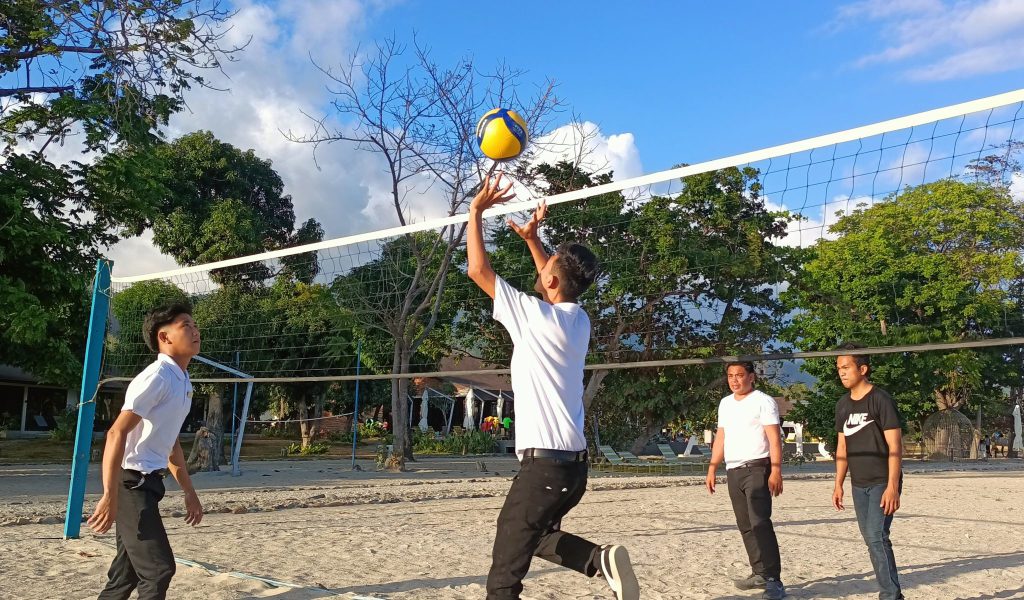 Are you into team sports? Say no more! Volleyball is made more challenging on the island, given that you will need to reach for the ball while running on the sands. We cannot wait to see your spikes and rolls as you try to win this game with your friends. Just make sure to hydrate yourself with our delicious drinks from The Reserve restaurant to keep your health in check. You may approach any of our F&B staff for your orders.
4. Biking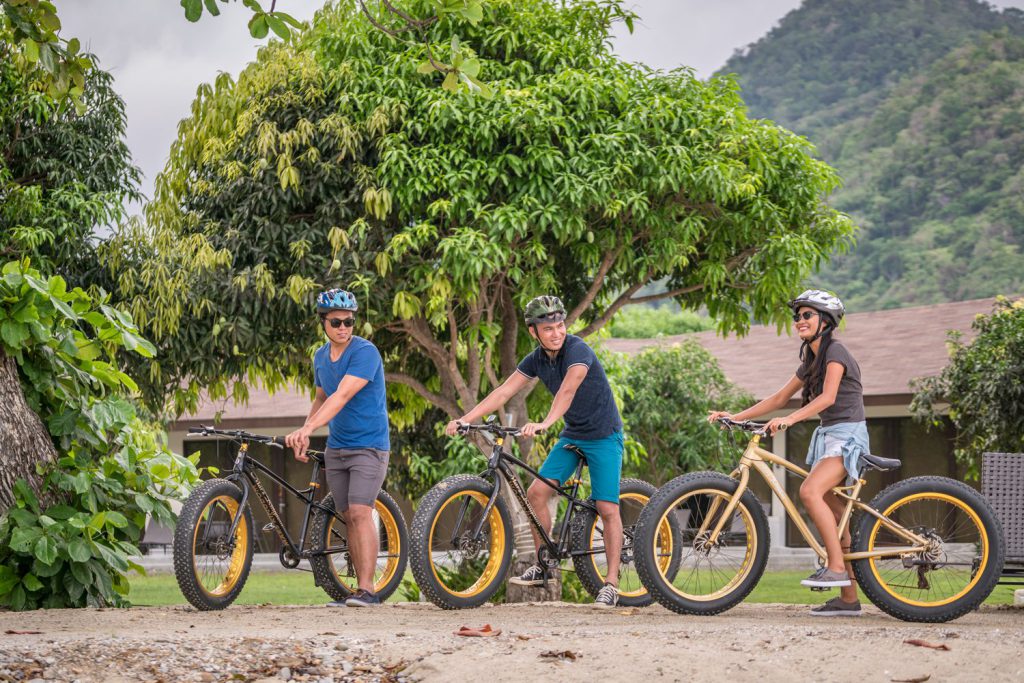 With Astoria Palawan's immense size, you wouldn't be able to visit each attraction and amenity just by walking for a day. Take a moment to stroll around in this slice of paradise by biking through our wonderful flora and fauna. You will certainly appreciate how therapeutic it is to reconnect with nature. Remember that only a maximum of 1 hour of bike usage is allowed. Usage of more than 1 hour is subject to applicable rates.
5. Paddle board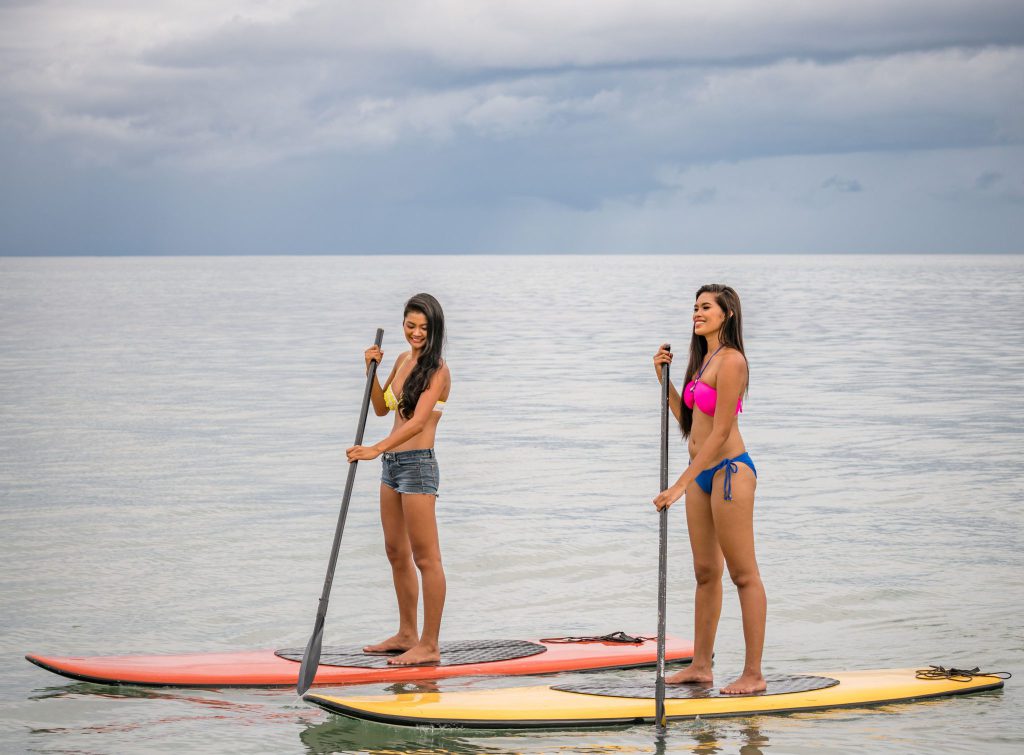 Searching for an even more adventurous kind of activity? Then paddle boarding is a suitable activity for you! Sail away through the beautiful beach of Puerto Princesa while basking in the relaxing sea breeze amidst the tropical trees. Like our bikes, our paddle boards are only available for 1 hour. Usage of more than 1 hour is subject to applicable rates.
Yes, you may enjoy the fun activities above for free, but more perks await you when you sign up as an Astoria Vacation and Leisure Club, Inc. (AVLCI) member! It's time to make the most of the country's leading vacation club's holiday entitlement and special discounts at Astoria properties and outlets, and international destinations! Just be on the lookout for timeshare frauds, vacation club scams, and fake Astoria scam news to avoid any troubles. To ensure a safe and stunning vacation experience, directly contact our team at www.avlci.com/contact-us.