You might have read some of AVLCI reviews and now you are interested in availing yourself of that timeshare membership. Finally, it's time to hop on a plane for a splendid vacation and let your hair down. Come to think of it, this decision is the best investment you have ever made for yourself!
As you enjoy the view from the plane's window, you will not be able to resist being excited and imagining the best in your chosen destination, Puerto Princesa – a tropical paradise with a plethora of amazing spots and must-try restaurants, ready to bring you extraordinary experiences. Just make sure to make the most of your moments while you are on the island! Don't get us wrong! Getting a full night's sleep is good, but Astoria Palawan's mission is to transform your regular nights into legendary ones!
So, here is a short list of activities that you can do in Astoria Palawan – the best hotel in Palawan.  
Take phenomenal photos.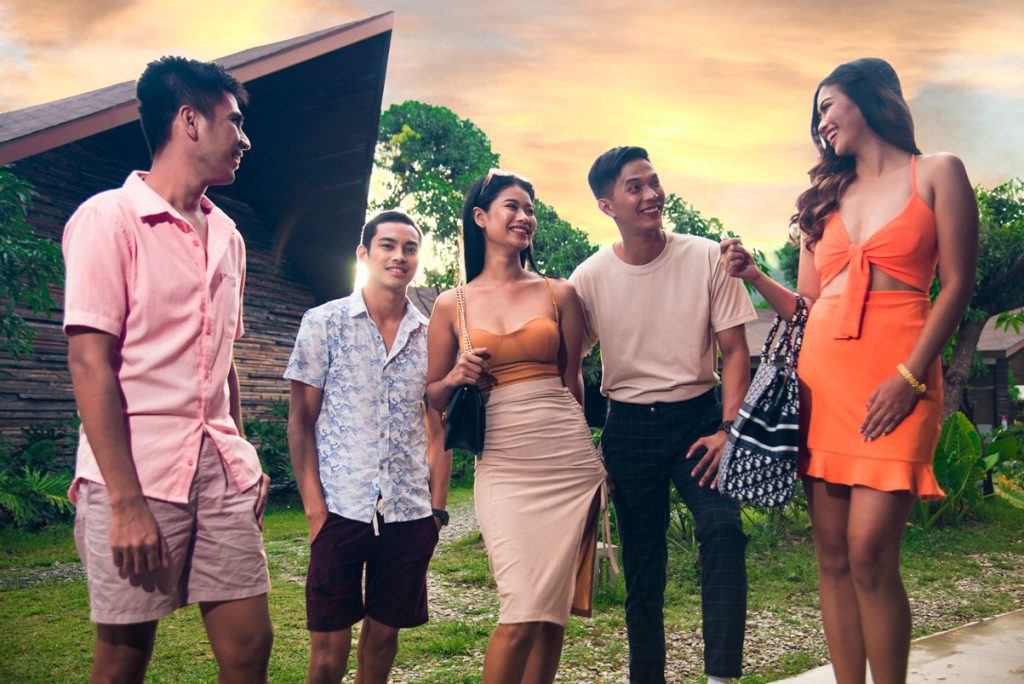 Looking back, there are a lot of Club Astoria reviews where tourists share some of their most extravagant moments here at Astoria Palawan. This is also a must! While the sun is setting in warm orange skies, do not miss capturing gorgeous photos of this beautiful view. Romance? You will fall in love with this scenery every day. Everyone deserves to live a little by basking in the sunshine, swimming in the sea, and creating new core memories that will last forever, so shoot your shot!
Enjoy your scrumptious supper!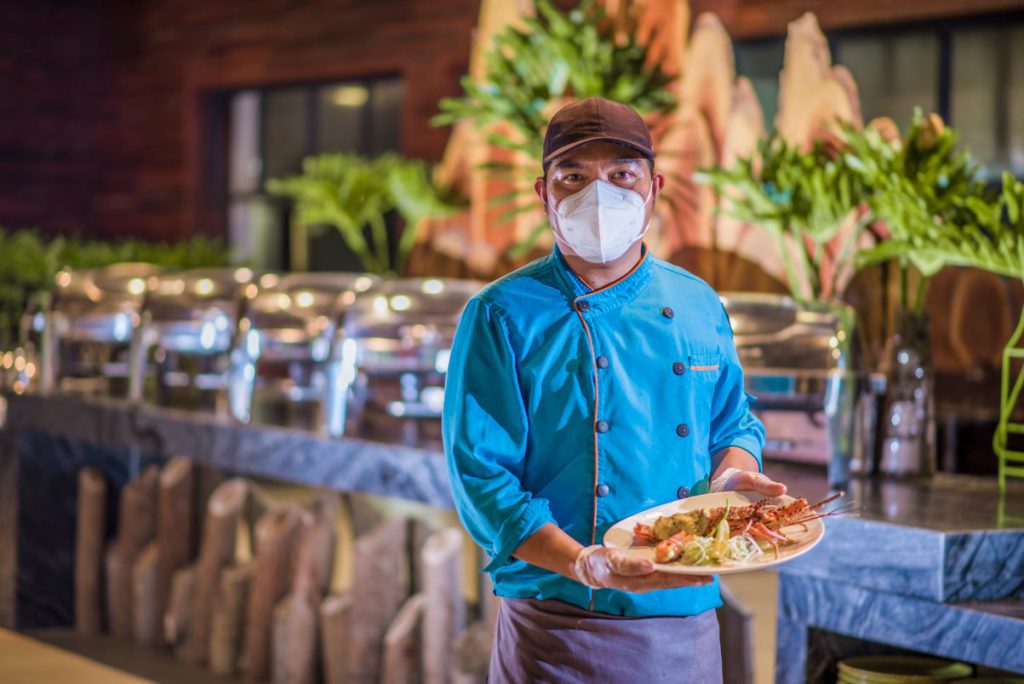 You will hear a lot of good things about Astoria Palawan – from the quality transfer and housekeeping service, as well as the friendly staff on board to the delicious food and delightful dessert offerings! But one thing is for sure, you will not hear rumbling stomachs! This amazing hotel in Palawan comes with the top-rated The Reserve and The Habitat restaurants that will satisfy your cravings. Dinner is one of life's greatest needs and pleasures – no one should be ever deprived of it. In a variety of ways, food brings people together, so let our unique treats get you connected with your loved ones!
Swim in our iconic pool.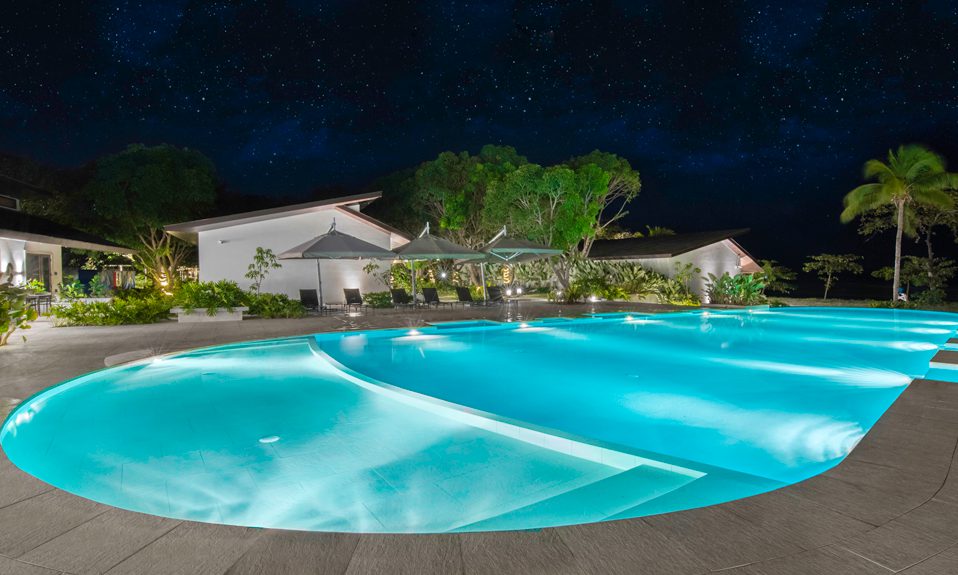 The heat is quite unbearable tonight and all you want is to go outside and freshen up by taking a dip in the sea. However, it is already dark, and you just cannot wait until morning. At this point, you wish there was a soothing pool in the area, something that can refresh you – a relaxing night's swim. Luckily, Astoria Palawan is a stunning beachfront resort that offers 3 pristine pools – The Premier Pod, The Pod, and Nestling, for your euphoric swimming night in Puerto Princesa. Ready to take a refreshing plunge?
Drink it up on Puerto Princesa Island.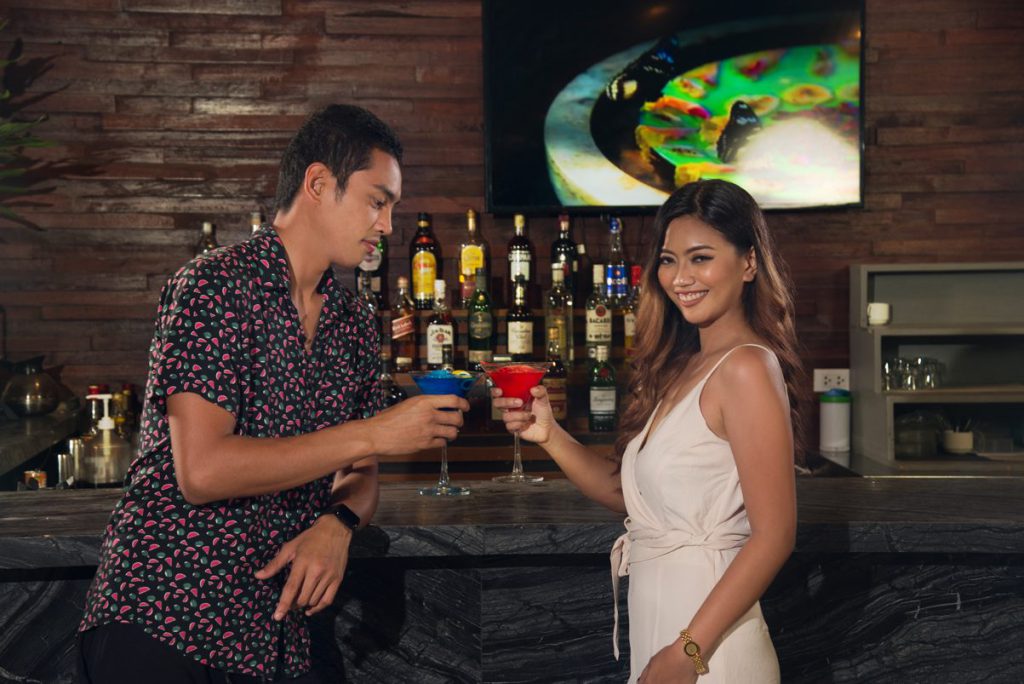 Finally! Your vacation vibe is undeniably on and getting some fine-blended cocktails in The Reserve is the way to make your night merrier. You wouldn't want to miss our exotic yet delicious drink, Dirty Mansi. Feel free to ask our bartender to try our other signature drinks as well, while enjoying our thrilling fire dance show, and we promise you will have brilliant happy hours!
That's a wrap! Here at Astoria Palawan, the party never stops, and the nights are always exciting! Book a room now with this vibrant and classy resort by sending us an email at reservations@astoriapalawan.com, or calling us at (+63 2) 8687-1111 loc. 8302 or (+63) 998-961-3419 to live that dream getaway. Our comfortable and lovely suites on this island will make your vacation experience a precious moment to treasure, indeed!