"Please don't grow up too fast." This is most parents' usual line for their children because they want to be together with their kids for as long as possible. However, you cannot stop the growth of your kids, and you would eventually need to let them spread their own wings. While they are still at a young age and living with you, create tons of unforgettable memories with them that they will forever cherish. Here are some of our exciting activities to do with your children in the premium resort in Puerto Princesa – Astoria Palawan:
1. Videogames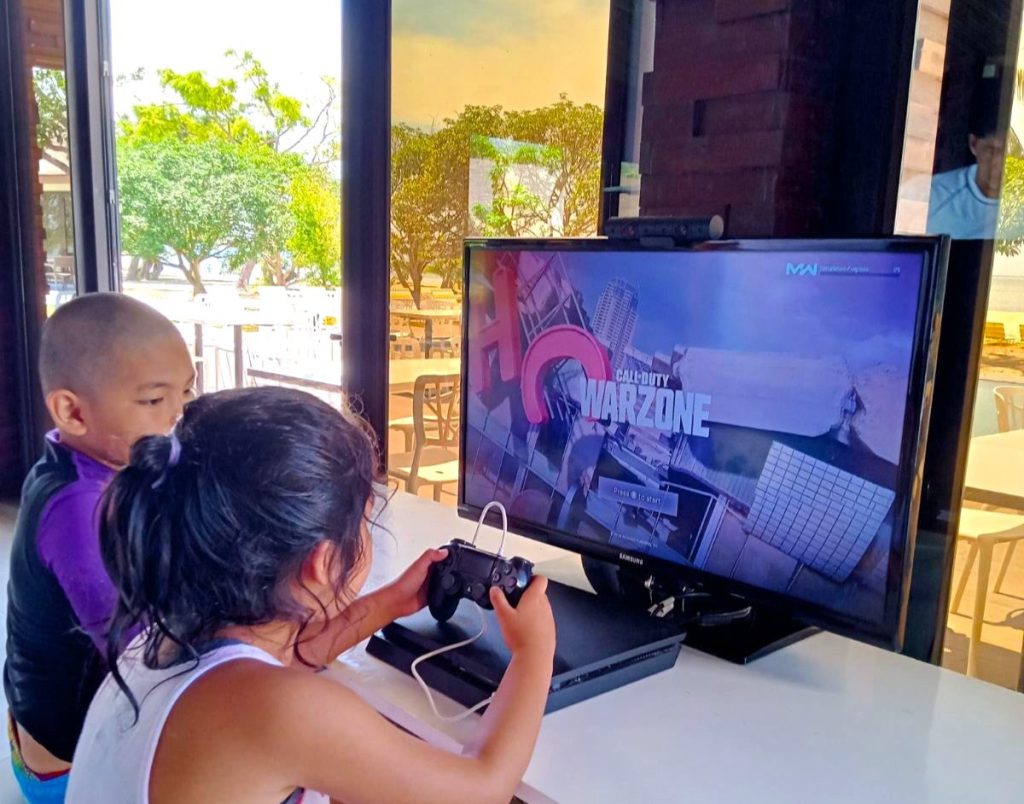 Even if you're out of town, Astoria Palawan makes sure to have advanced technologies and be at pace with the digital trends. We prepared several digital games that they will surely find entertaining after a tiring day of an exhilarating tour. Feel free to let your kids release their inner competitiveness on the online battlefield. 3, 2, 1, game face mode: on!
2. Videoke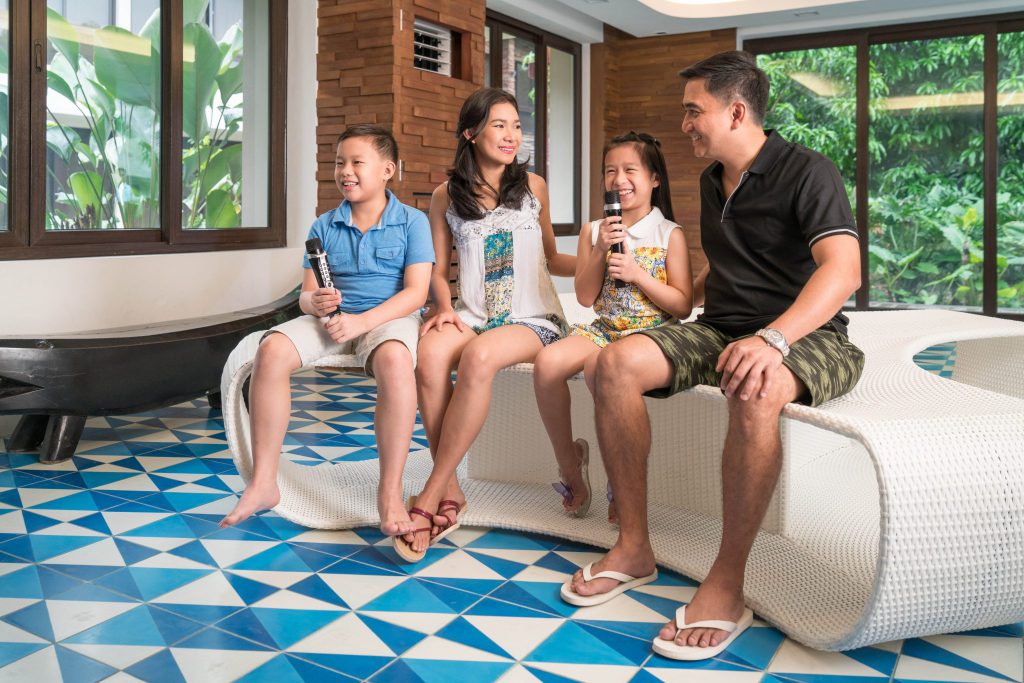 Are your kids fond of singing? Allow them to enjoy their favorite songs like "The Alphabet" or "Twinkle Little Star" through our videoke! Just approach any of our staff in our resort should you need technical assistance. Tip: Be ready to bring out your cameras and record the cute singing or dancing moments of your kids!
3. Table Tennis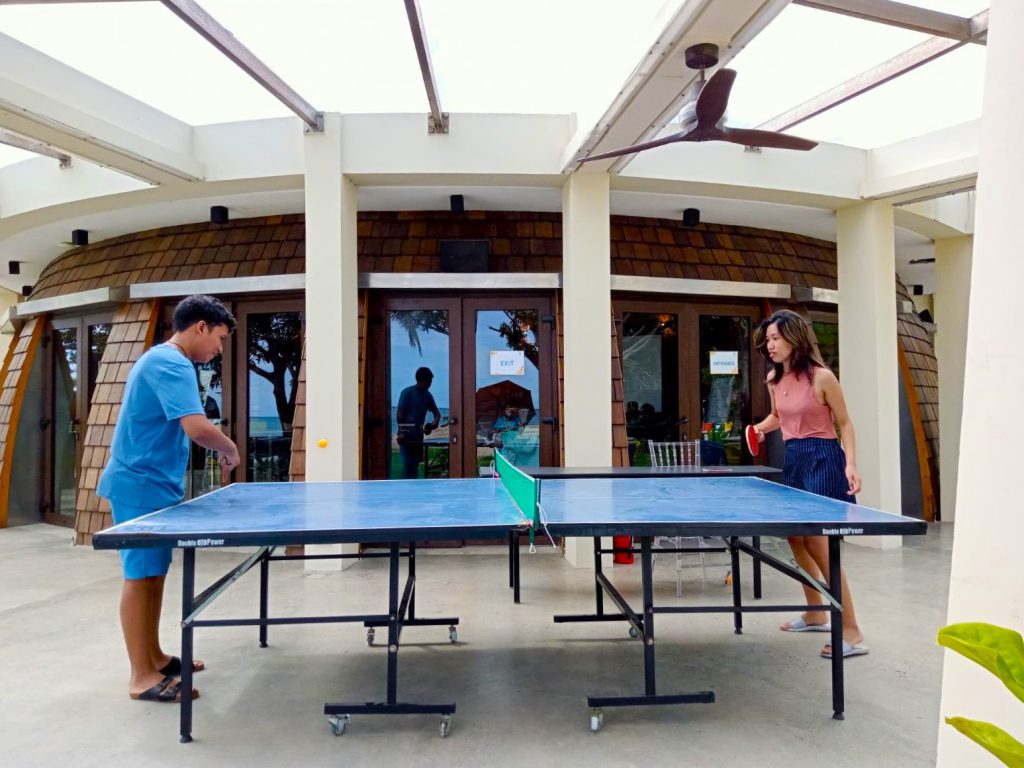 Unleash your inner Olympic skills and enjoy our table tennis with your kids. This is a great physical activity in the morning before breakfast or in the afternoon before merienda at The Reserve to relieve stress and boost endorphins. This activity is available to all checked-in guests without additional charges. How awesome is that!
4. Kayak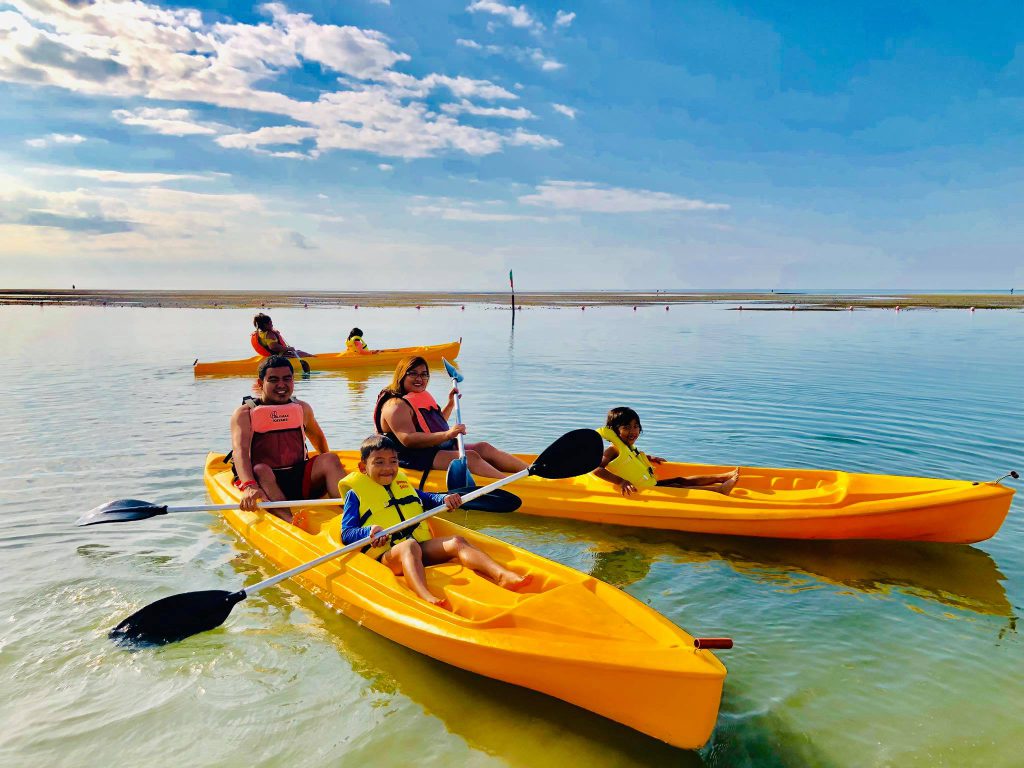 Who doesn't love exploring the beach? With our kayaks, kids will get to discover the best of Puerto Princesa Island. They might get to see little sea creatures up close, so make sure that they won't miss this new experience. Have them paddle through the waves amidst the ocean breeze, and we guarantee you that they will forever remember this fun moment with you.  
5. Putting Green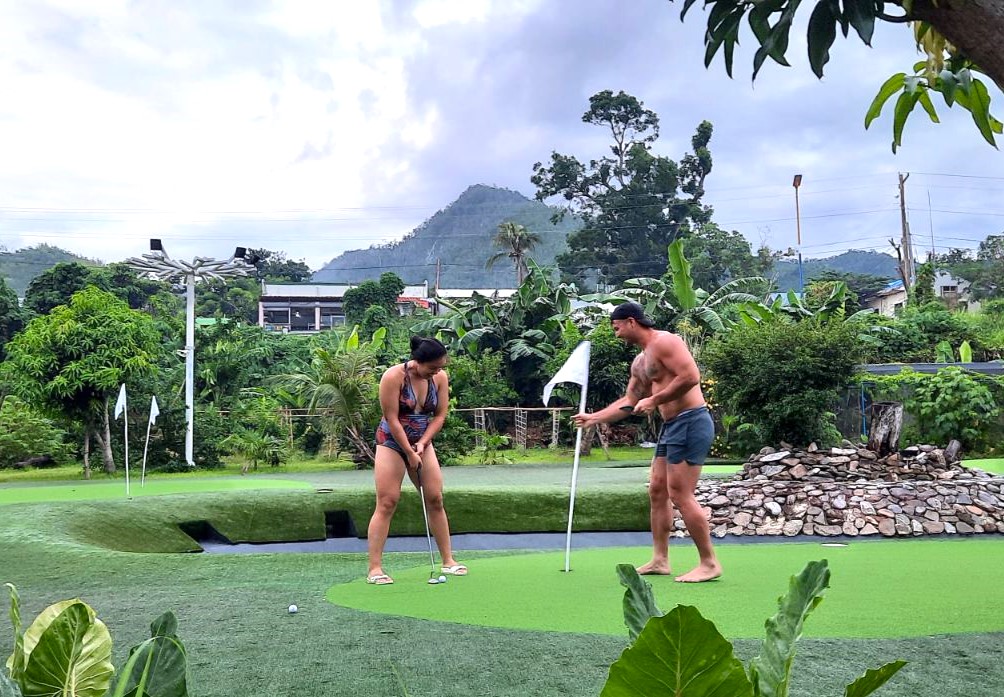 Presenting our mini golf course! Yes, you read that right. We've set an outdoor putting green so that our guests will further appreciate and enjoy nature while having fun together with their little ones. Imagine being surrounded by greenery, hearing the birds chirping, the trees swaying, and your kids laughing all at the same time. What a beautiful therapeutic outdoor experience!
Most guests keep coming back to our slice of paradise because aside from our top-notch amenities, we have unique activities that are not offered by other resorts. Should you be interested in knowing more about our offerings, please email our team at reservations@astoriapalawan.com. On top of that, The Astoria Group also provides special room discounts and inclusions to all Astoria Vacation and Leisure Club, Inc. members. All you need to do is to sign up for their vacation club membership at www.avlci.com/contact-us. Please remember to drift away from fake news like the Astoria scam as well as illegitimate vacation clubs to avoid unnecessary losses.
We look forward to welcoming you and your family soon!