Imagine the warmth of the sun, the wind in your hair, and the smell of the sea breeze while walking hand in hand along the pristine island of Puerto Princesa with your significant other. The mood is already set. Whether you are a new couple or celebrating a lifetime of love with an anniversary, Astoria Palawan offers some of the sweetest and most romantic beach getaways that are easy to plan and impossible to forget.
In this couple's vacation guide, you will find a list of fun activities for you and your significant other:
1. Dress up for a lunch date.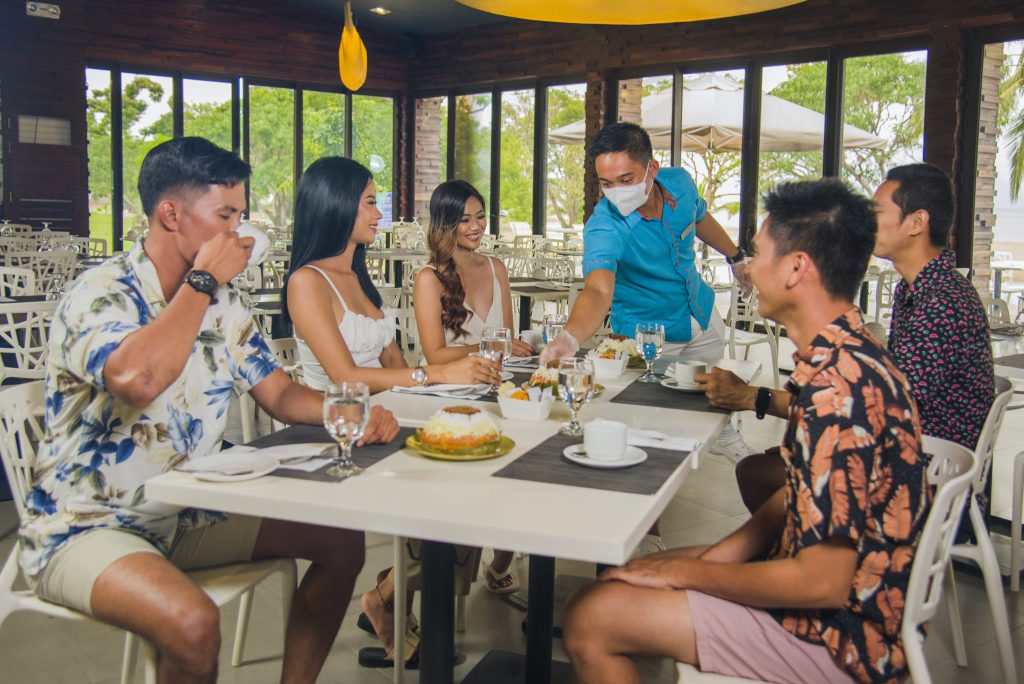 It's time to bring out the glamour in you while staying at an aesthetically serene hotel in Palawan. Prepare a matching outfit or similar attire with your sweetheart. Perhaps feature a complementary color palette of clothes, matching sneakers, or even a floral or Hawaiian outfit. This experience would be complete with Instagram-worthy interiors, delicious food, and refreshing beverages at The Reserve dining area of Astoria Palawan.
2. Take romantic pictures.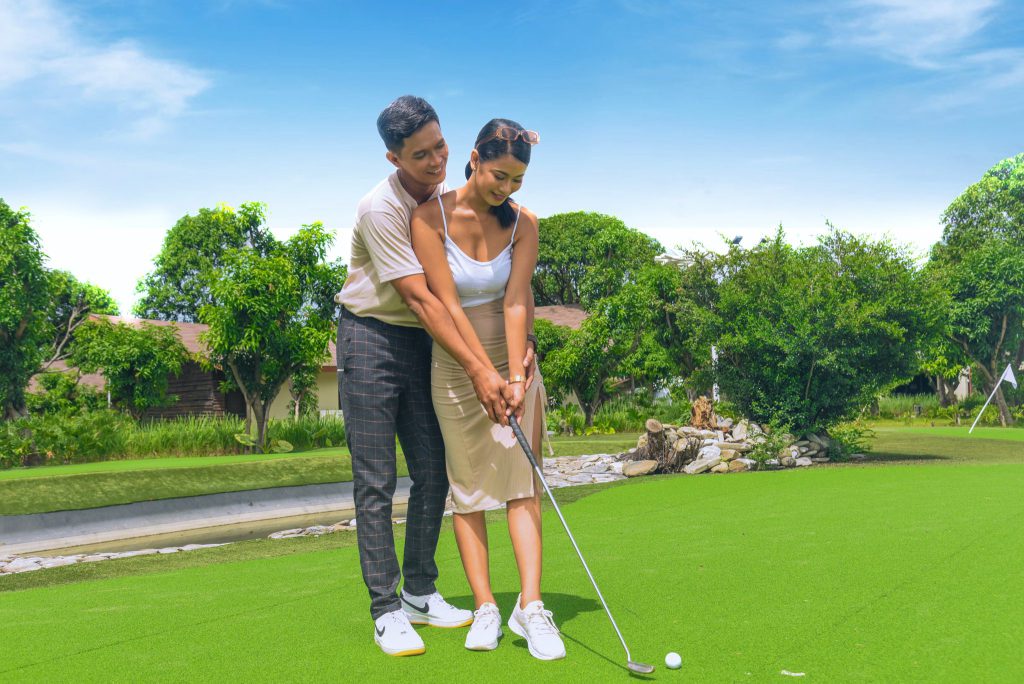 It's essential to take pictures of your vacation trip as a souvenir of fond memories. Having a romantic photo captures the intimacy and love that you have for each other. You could have your picture taken with poses that show affection like hugs, kisses, cuddles, and laughter. Feel free to make the most of our nature-themed facilities like our putting green area and other aesthetic amenities for your sweet photos.
3. Walk by the beach.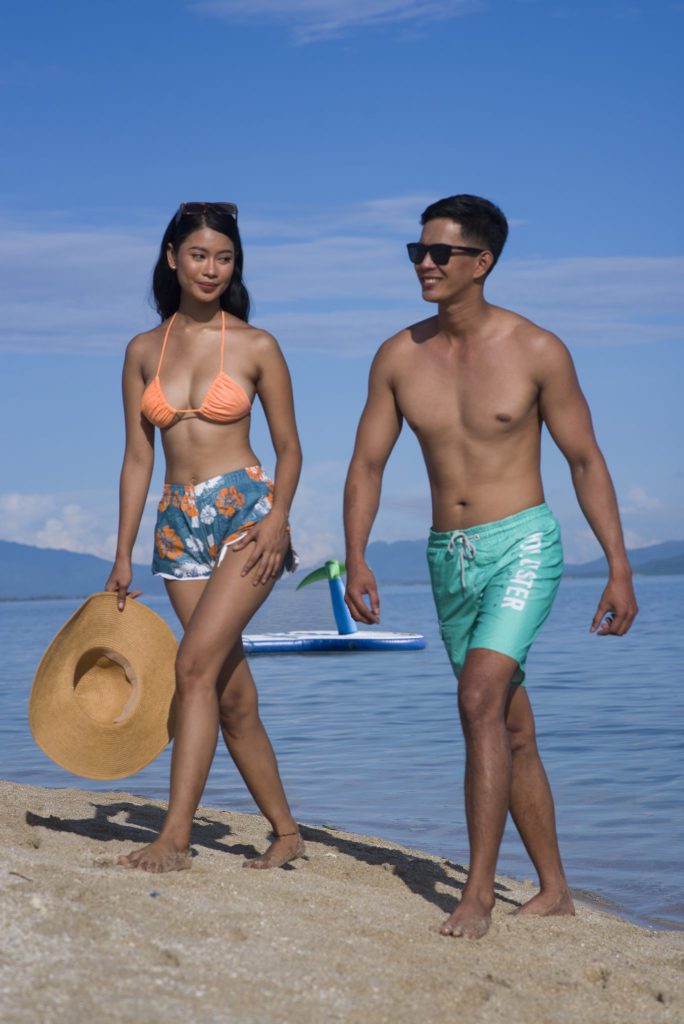 Our beachfront hotel in Palawan is the best place to reconnect with nature. You and your partner could watch the blue skies and bask in the refreshing ambiance amid the greenery, as you reminisce about your memories together and have a heart-to-heart talk while walking by the beach. Just make sure to wear comfortable clothes and protect yourselves from the heat and sand fleas by applying sunscreen and citronella.
4. Unwind at night.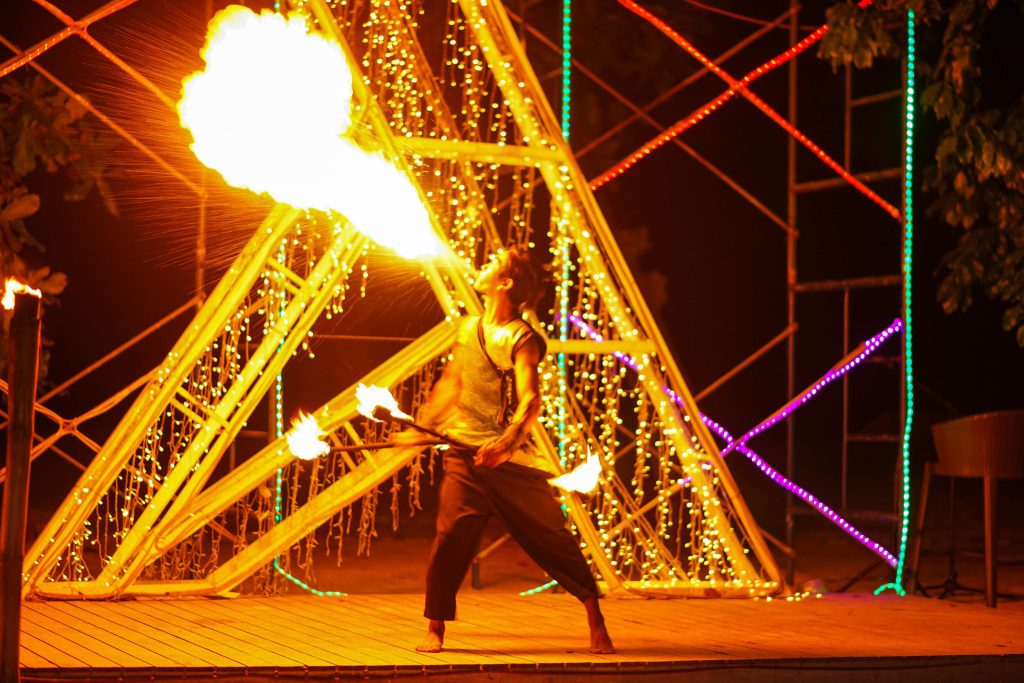 During the day, The Reserve beachfront is a place of relaxation, and come nighttime it's filled with exciting music and entertainment. You and your partner could enjoy both the exciting performances from our fire dancers and acoustic band. On the other hand, the best way to enjoy refreshments is at Astoria Palawan's restaurant bar, Halo Dome. Raise your glasses and give a toast to a happy, healthy, and loving life together.
5. Have a luxurious massage.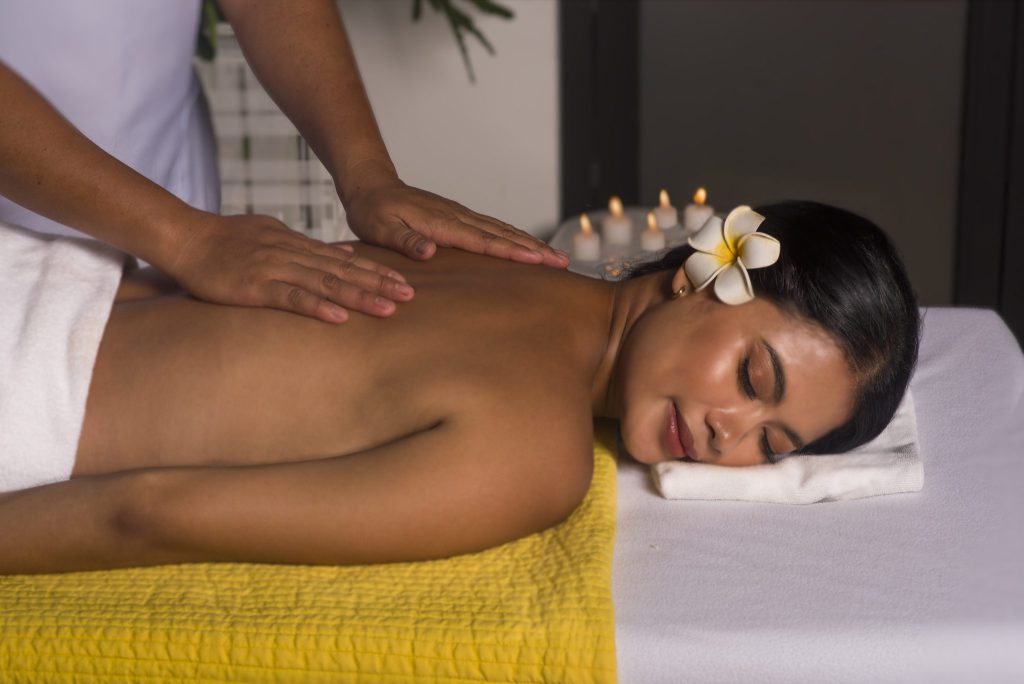 After a day of doing fun activities, it's time for that well-deserved pampering massage. You'll be provided with a positive and relaxing ambiance. You and your partner could have rejuvenated bodies and refreshed minds with Astoria Palawan's experienced therapists.

While the beach is already a perfect place to unwind with your bae, you can level up the romantic gesture by planning your vacation beforehand. All the activities that we listed are available at our resort in Puerto Princesa. Book your reservations today!
Special discounts await if you are an Astoria Vacation and Leisure Club, Inc. (AVLCI) member, too! You may check their website at www.avlci.com for more information and updates on their members through reading the positive AVLCI reviews. Now, if you are planning to sign up for a membership with the leading vacation club in the Philippines, send them directly a message via their website to avoid those pesky fake Astoria scams. Be vigilant!
We look forward to having you and your partner here in our home paradise. Have a wonderful time together ahead. Take care!