While weddings are often seen as a significant milestone for every couple, that doesn't mean you cannot add excitement and personalization to your special day. Sure, following familiar motifs and ceremonies can bring a sense of comfort, and while there's nothing wrong with embracing tradition, it's also perfectly acceptable to venture outside the norm.
If you're a couple wanting to have a wedding that is unique and encompasses a personalized touch from you and your partner, look no further, and just continue reading! Let's bring out your creativity and fill your celebration with special and unforgettable moments. From basic details to unexpected surprises, we're here to help you plan your wedding with a one-of-a-kind charm that is authentically yours! Pro tip: To fully embrace these concepts, book the best wedding venue in Palawan, Mangrove Conference & Convention Center By Astoria, that will help you turn these dreams into reality!
1. Polaroid for Your Guest Book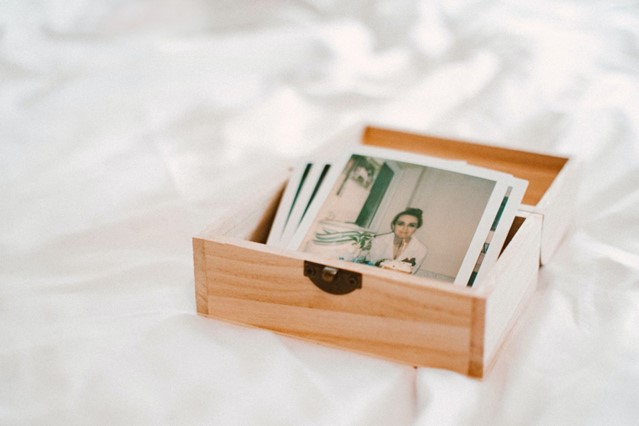 Let's start with a Polaroid guest book. Some weddings usually fill traditional guest books with their signatures, so why not let your guests capture moments and leave heartfelt messages with instant Polaroid photos?
With a Polaroid guest book, guests can take a photo of themselves or with the happy couple, and write an emotional, touching, or quirky message. Just remember to create instructions for guests and to remind them that their message must be personalized and positive. They may attach the photos to the designated guest book area. The result? A collection of candid snapshots and heartfelt wishes that will bring smiles to you and your partner for years to come!
2. A Grown-up Flower Girl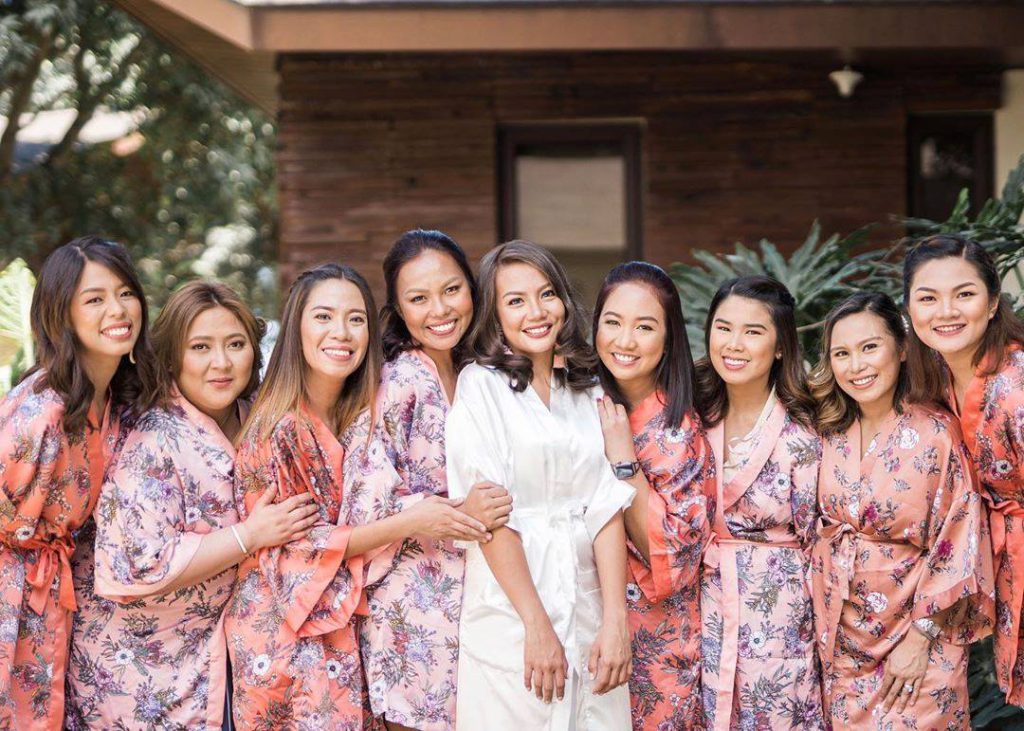 Our favorite suggestion for a couple's wedding: A grown-up flower girl! Instead of the usual young flower girl, the couple can invite their favorite person for this role. Top of mind, if you and your significant other are still with your grandmother, childhood nanny, or any of your special friends that have become a huge part of your lives, then they are the perfect people to consider. Having one or all of them as flower girl/s is a fun twist to the tradition that can bring a unique and heartwarming memorable moment to your ceremony.
3. Spontaneous Hairstyle for Reception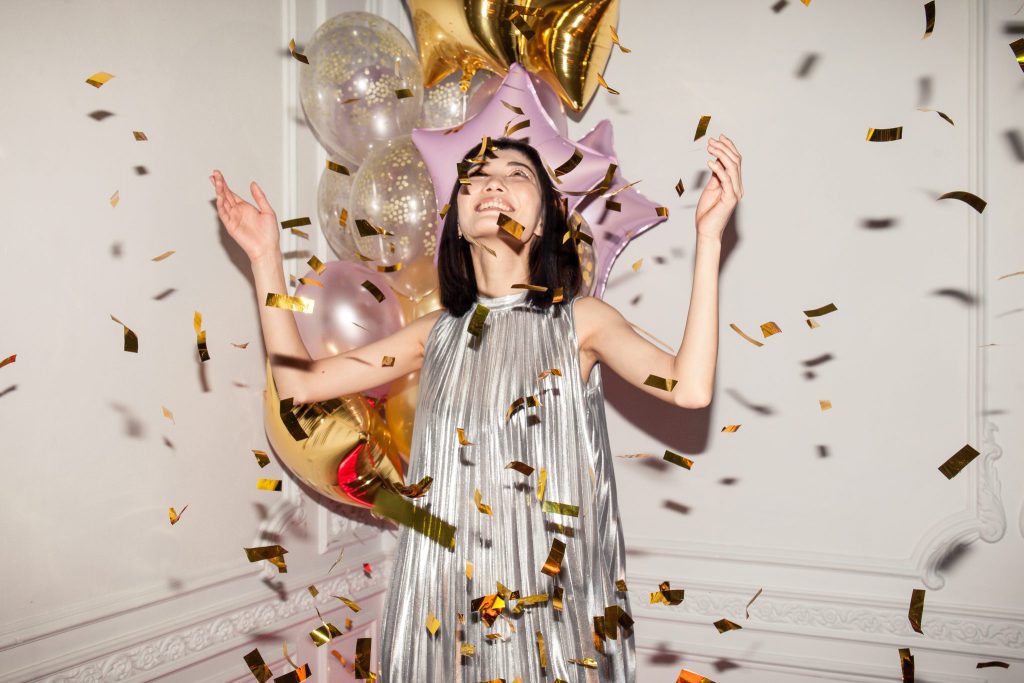 For many brides, the reception look is one of the many things to look forward to. While it's customary for brides to change into a different gown, how about surprising everyone with a bold and fresh new look by cutting your hair? This transformation will surely leave your guests in awe!
Imagine the excitement and anticipation as you make your grand entrance with a fabulous new haircut or hairstyle. Will it be a pixie cut, classic chic bob, or a dramatic color change using an instant hair color spray? The possibilities are endless! This bold move will not only add an element of surprise but also showcase your confidence and willingness to embrace change.
4. A Stunning Bubble Exit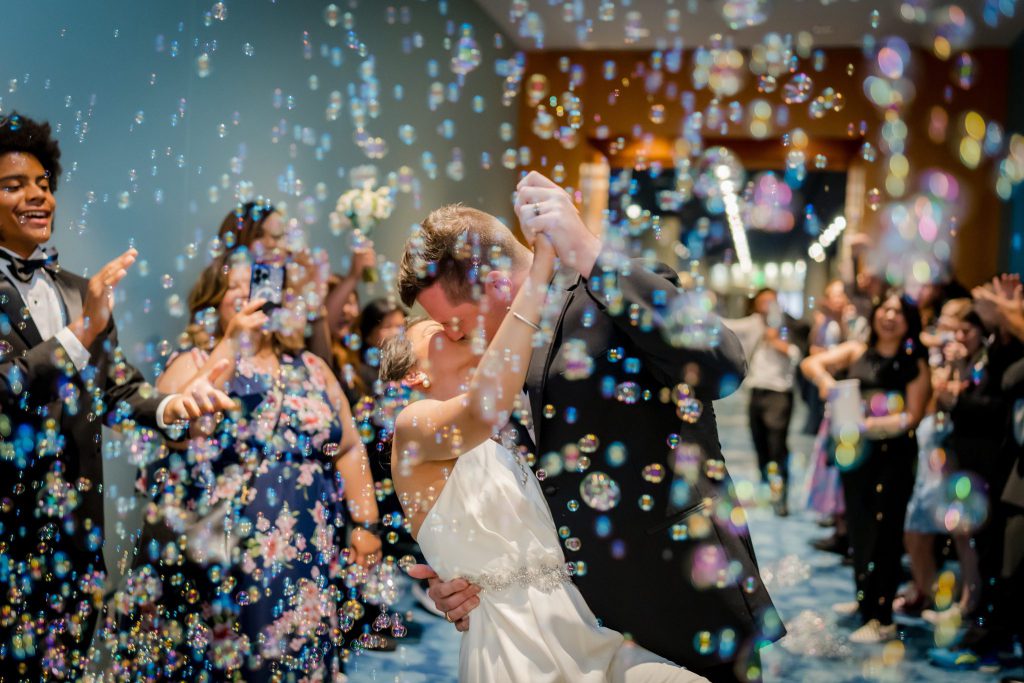 Trade in the traditional sparklers for a bubble-filled farewell. As you and your partner make your way towards your happily ever after, imagine being surrounded by bubbles, reflecting the joy and love that fills the air. How magical!
To create the perfect bubble exit, provide guests with bubble wands or bubble guns that they can use to blow an abundance of bubbles as you and your partner walk hand in hand approaching the exit door. The mesmerizing sight of bubbles floating all around will make for stunning photographs and a memorable and magical send-off.
Great news! Mangrove Conference & Convention Center By Astoria, the most fashionable wedding venue in Palawan, welcomes the use of bubbles on your special day! Bubbles are not only a fun and eco-friendly option, but they also add an element of childlike wonder and fantastic appeal to your grand exit.

Say hello not just to unique wedding ceremonies, but also to the extraordinary events place in Puerto Princesa— Mangrove Conference & Convention By Astoria. Celebrate with us by contacting our team via email at sales@astoriapalawan.com or call us at (+63 2) 8687-1111 loc 8016 or (+63) 917-559-4341.
Experience the privileges of being a member of Astoria Vacation and Leisure Club, Inc. (AVLCI), the Philippines' premier vacation club! Enjoy the advantages of exclusive deals when making reservations with our outstanding venues. To ensure your safety and avoid falling into timeshare scams or vacation club scams, please visit www.avlci.com.

Whatever wedding theme or concept you decide to have, may it be traditional or not, the most important thing is to fully embrace and own your day! We wish you and your special someone all the best!